The latest batch of economic indicators was weaker than expected. On Friday, we learned that real personal consumption expenditures rose just 0.1% during August. The core PCED edged up by only 0.1% during the month. September's Consumer Sentiment Index fell 1.4 points to 68.1. As a result, the Citigroup Economic Surprise Index (CESI) is down to 47.3% from a recent high of 81.9% on July 27 (chart).
The 10-year Treasury bond yield should have declined on the news since its 13-week change tends to track the CESI closely. Instead, the yield has continued to march higher, up to 4.70% this morning.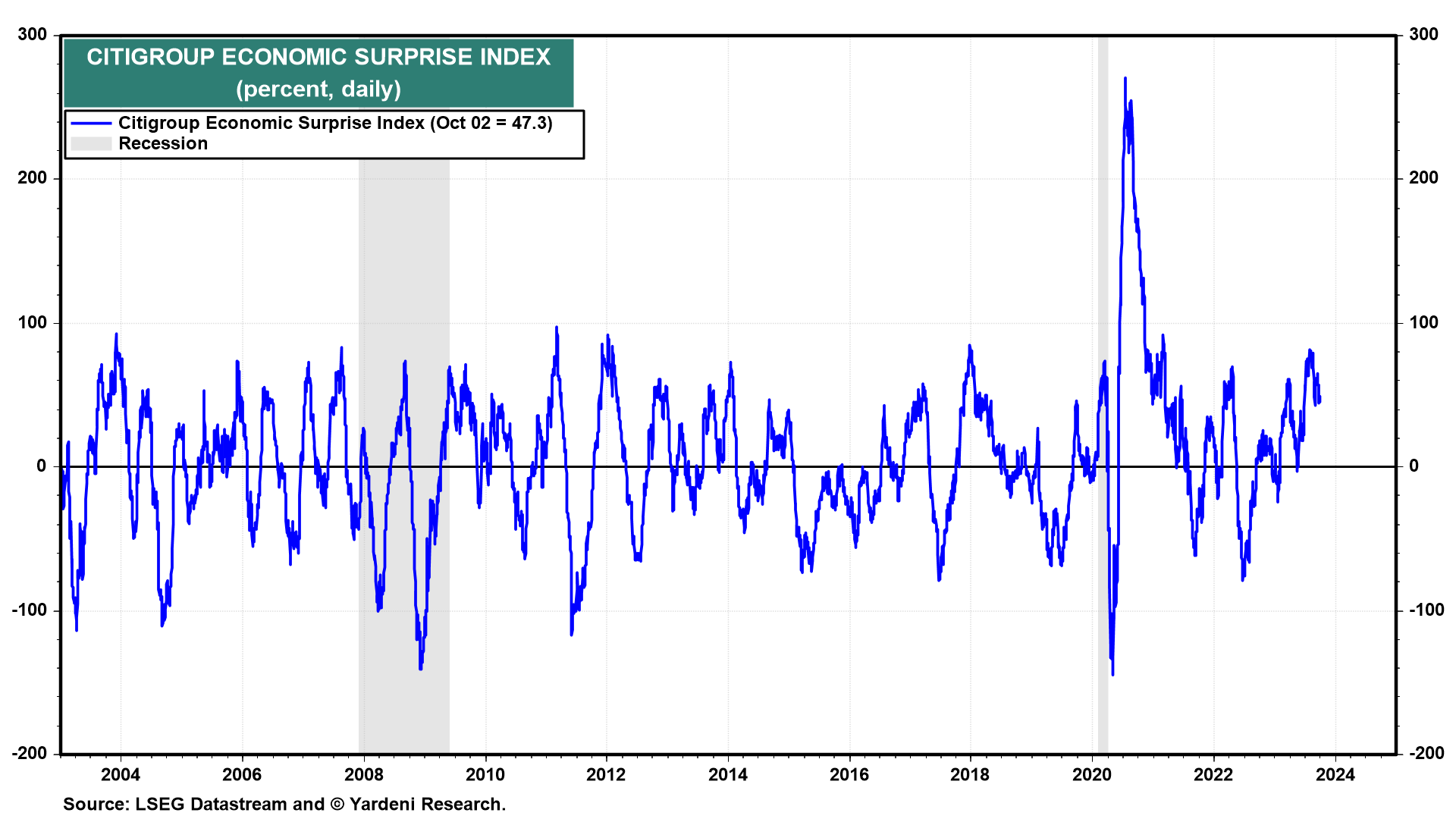 This morning's relatively weak readings for September's M-PMI (still below 50 at 49.0) and a weak prices-paid sub-index (43.8) didn't stop the yield from moving higher (chart). The latter suggests that September's CPI inflation rate for goods remained subdued.