Bloomberg BusinessWeek "asked the finest finance writer around, Matt Levine of Bloomberg Opinion, to write a cover-to-cover issue" of the magazine, "something a single author has done only one other time in the magazine's 93-year history."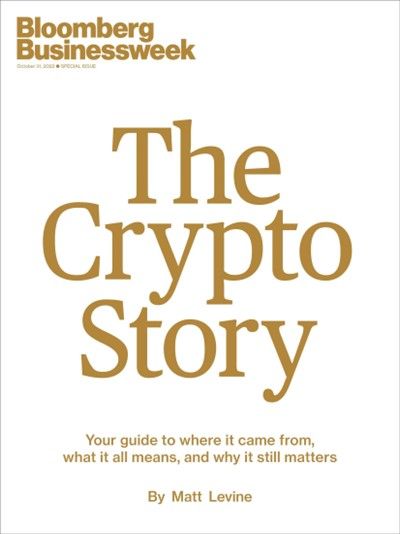 The resulting  article is a well balanced guide to the crypto world. It is dated October 25.  The BusinessWeek article also once again demonstrates the curse of the front cover story, especially when it fills up an entire issue. Bitcoin closed at $20,305 on October 25. It was down to $15,495 this evening.
Earlier this week, crypto exchange FTX had to pause customer withdrawal requests of about $5 billion. FTX lent about $10 billion of customers' funds to Alameda Research for trading purposes. FTX Chief Executive Sam Bankman-Fried is the founder and majority owner of both firms. According to CoinDesk, he ran a cabal of roommates in the Bahamas. "All 10 are, or used to be, paired up in romantic relationships with each other. That includes Alameda CEO Caroline Ellison, whose firm played a central in the company's collapse–and who, at times, has dated Bankman-Fried, according to people familiar with the matter." She is 28 years old without much experience.