Stocks and bonds rallied and the dollar fell after today's release of October's better-than-expected CPI. The headline rate was 7.7% y/y, lower than the 7.9% consensus and below September's reading of 8.2%. Leading the way down has been the CPI durable goods inflation rate, as we've been expecting (chart).
We've been thinking that the bear market in the S&P 500 might have bottomed on October 12 at 3577 on a closing basis. It opened below that level on October 13 following the release of September's hotter-than-expected CPI. It turned out to be an impressive reversal day with the S&P 500 closing up 2.6% from the previous day's close (chart).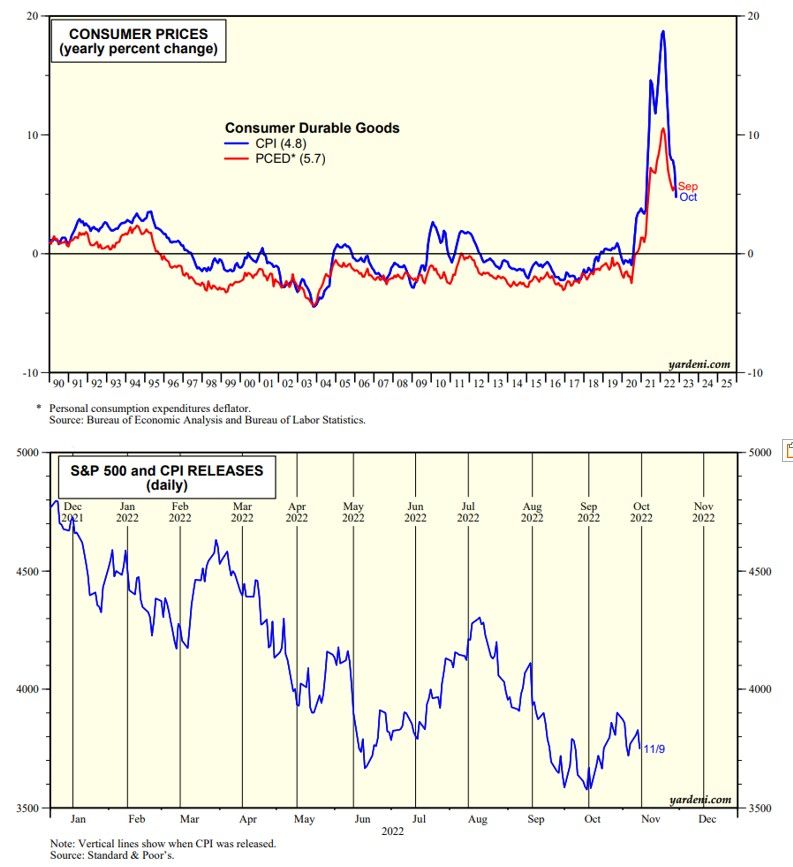 About an hour before the close today, the S&P 500 was up 4.8% to 3929. We've been thinking that the index might revisit its August 16 high of 4305, where it met resistance at the 200-day moving average back then. So far so good. Yesterday's 200-day moving average was 4072. It would be surpassed in our Santa Claus rally scenario.