Canada's CPI inflation rate in August jumped to 4.0% from 3.3% in July on higher gasoline prices. Shelter prices also jumped by 6.0% after a 5.1% advance in July, pushed up in part by rising rents and higher interest rates. The closely watched trimmed-mean CPI rate unexpectedly rebounded to 3.9%, well above expectations of 3.5%. The Canadian 10-year government bond yield jumped to 3.86% from 3.76% (chart).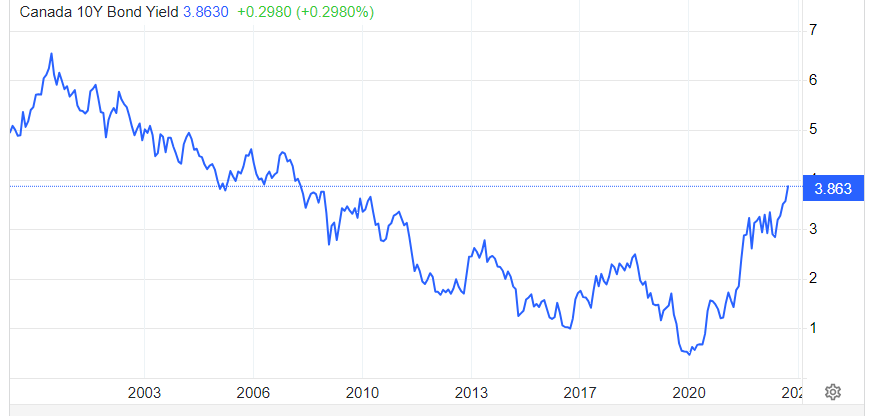 The German 10-year Bund surged to 2.74% on a hawkish statement by an ECB official on Monday that the central bank might not be done raising interest rates (chart). Since the beginning of the month, the Japanese 10-year government bond yield is up from 0.63% to 0.72% after BOJ Governor Kazuo Ueda stated on September 9 that the central bank could end its negative interest rate policy.
In the US, the 10-year Treasury yield rose to 4.37%, the highest since 2007. While the Fed isn't expected to hike the federal funds rate (FFR) tomorrow, the FOMC's Summary of Economic Projections (SEP) is expected to suggest that another 25bps hike is likely in November and that the committee now expects to lower the FFR next year by much less than the 100bps cut shown in June's SEP.