The stock market rallied on Friday, Monday, and today despite Fed Chair Jerome Powell's hawkish speech at Jackson Hole on Friday. The S&P 500 rose back above its 50-day moving average (chart). The 10-year Treasury bond yield fell to 4.12% today.
The rallies in both stocks and bonds received a bullish jolt from June's JOLTS report today showing fewer job openings and quits than expected during the month. These are bullish developments because they suggest that the labor market is "rebalancing" with demand for labor easing. Powell has stressed the importance of these two variable for the setting of monetary policy. They are both heading in the right direction, i.e., the one increasing the likelihood that the Fed is done raising interest rate.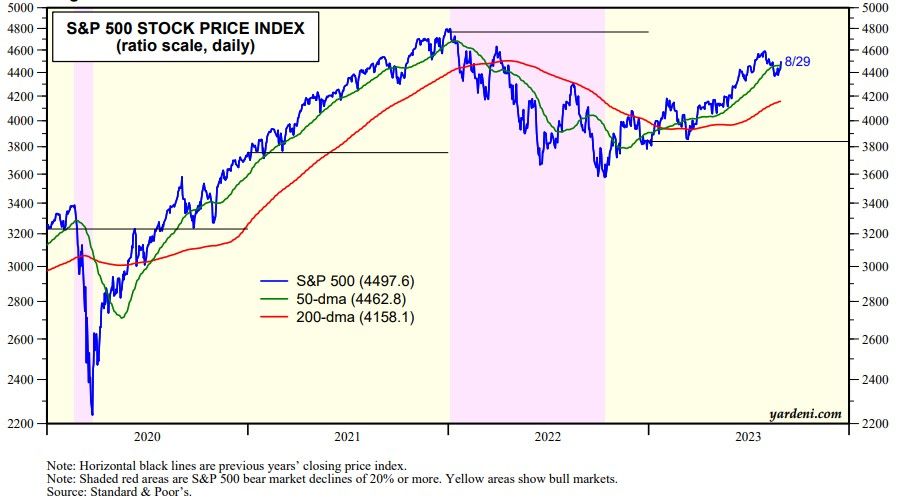 Job openings fell by 338,000 to 8.8 million during July, the lowest since March 2021 (chart). This series is highly correlated with the "jobs plentiful" series included in the monthly survey of consumer confidence. The latter fell from 43.7% saying so in July to 40.3% in August, the lowest since April 2021.