Investors Intelligence reported that their Bull/Bear Ratio was 2.38 this past week, remaining below the recent peak of 3.01 during the July 18 week (chart). Sentiment has been more cautious since Fitch Ratings downgraded US government debt on August 1 causing the 10-year Treasury bond yield to rise back above 4.00%, peaking at 4.36% yesterday morning The yield was back down to 4.23% this morning on relatively weak flash August PMIs for the US and Europe. The stock market rallied on the lower bond yield.
Interestingly, the decline in bulls during August wasn't matched by an increase in bears. Rather, the correction camp percentage jumped from around 25% to 37%. So sentiment is still relatively upbeat.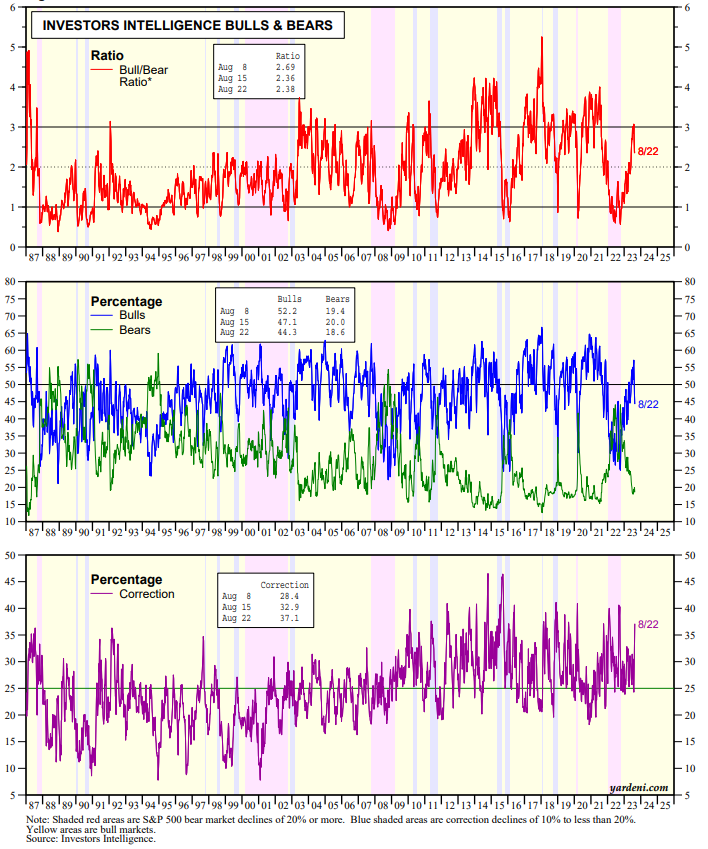 Also turning more cautious lately  is the AAII bull-minus-bear spread (chart).