The best cure for high oil prices is high oil prices. They are boosting production, while weighing on demand. As a result, crude oil prices may be peaking, which would certainly help to cause overall inflation to peak. Consider the following recent developments:
(1) US petroleum output rose to 19.4mbd during April, with crude oil field production rising to 11.9mbd, natural gas liquids at 5.5mbd, biofuels at 1.1mbd, and processing gain at 1.0mbd (chart below). Weekly data show that crude oil field production rose to 12.1mbd during the June 10 week as the oil rig count continued to rise.
(2) High petroleum prices are weighing on US demand, as shown by total petroleum products supplied, which has stalled around 20.0mbd since the start of the year (chart below).
(3) Some of the upward pressure on oil prices so far this year has been attributable to the war in Ukraine. US exports of crude oil and petroleum products rose to a record high of 9.7mbd during the June 10 week. Some of those exports are heading to Western Europe to replace sanctioned Russian oil. However, the Russians are selling more of their output at discounted prices to China and India.
(4) Russia is reducing its exports of natural gas to Western Europe, which could force Europeans to ration their available supplies. Europe is likely to fall into a recession, which also will depress oil demand and oil prices. Indeed, the Financial Times reported on Wednesday: "The International Energy Agency has warned that Europe must prepare immediately for the complete severance of Russian gas exports this winter, urging governments to take measures to cut demand and keep ageing nuclear power stations open."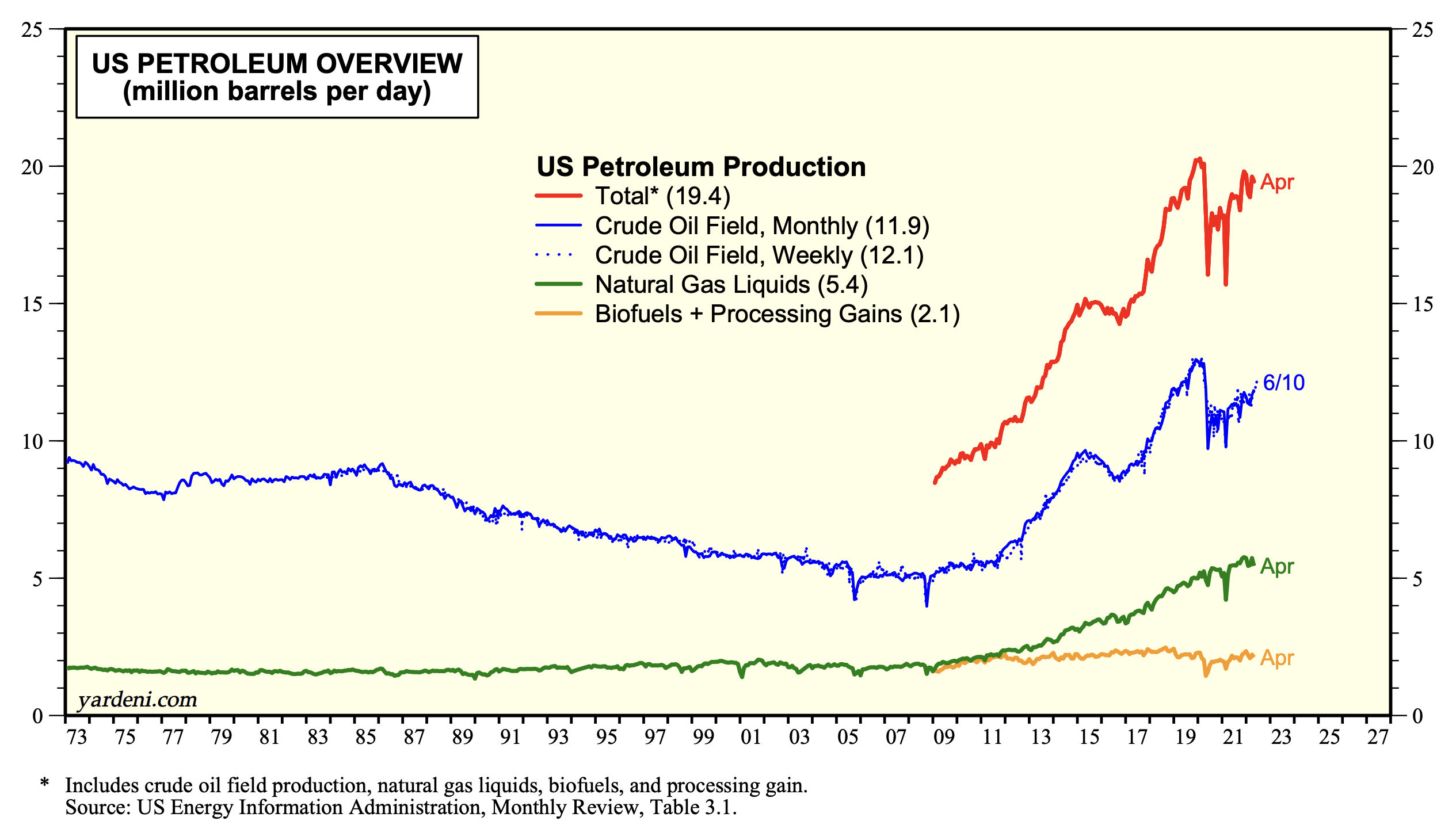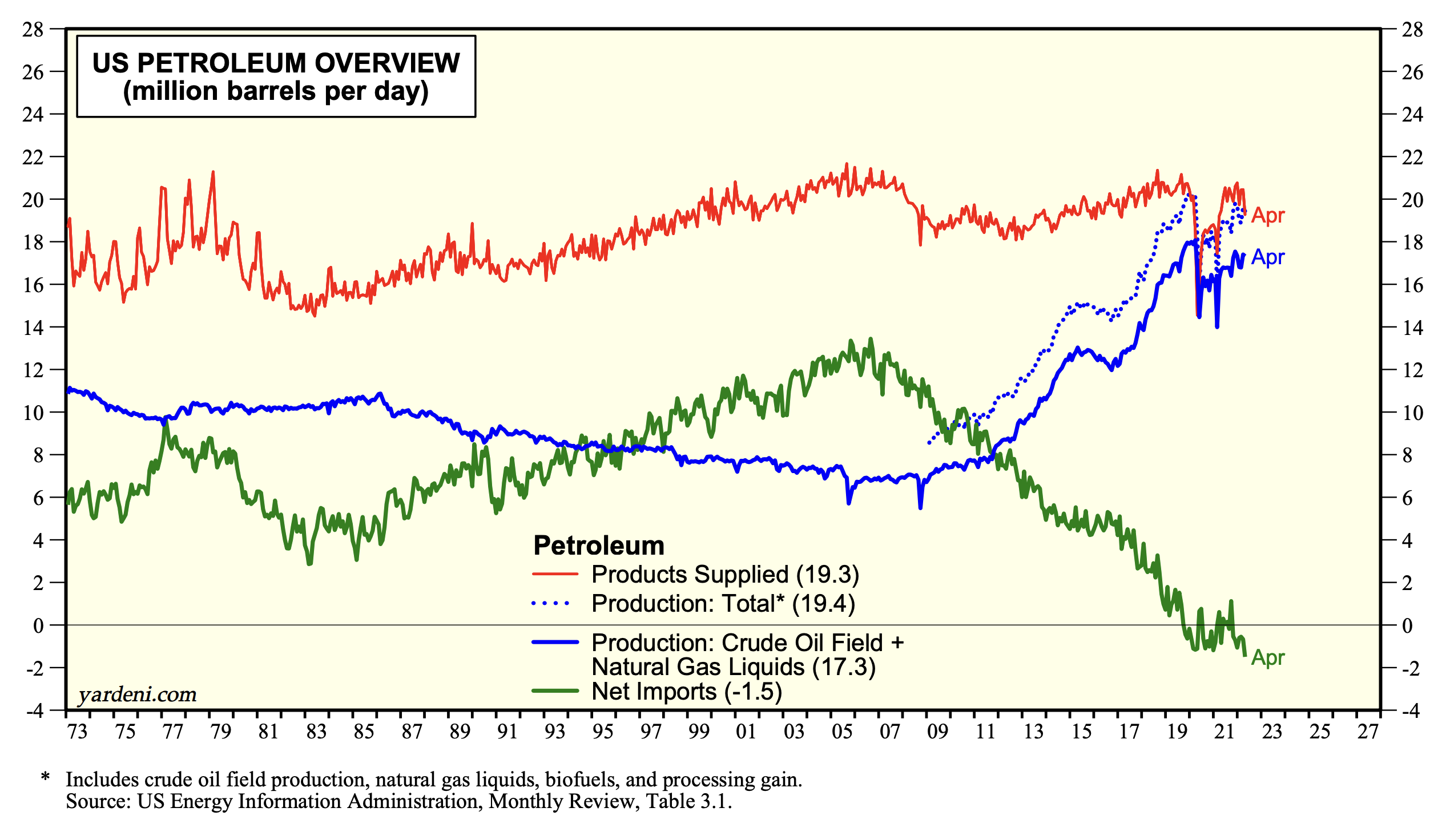 ---