Following Friday's CPI shocker, the financial media seem to have concluded that the Fed will have no choice but to raise the federal funds rate faster than planned to bring inflation down—causing a recession. The Fed is now expected to raise the federal funds rate on Wednesday by 75bps rather than 50bps. The two-year Treasury note soared 23bps on Friday to 3.06%, implying investor expectations that the Fed will have to increase the federal funds rate by 200bps over the next 12 months. All those expectations make sense to us.
The risks of a recession are increasing, but consumers may continue to keep the economy growing for a while longer. They've been forced to spend more on gasoline and food. These essentials accounted for 16.7% of disposable personal income (DPI) during April, the highest since early 2014. To deal with the rapid increases in the prices of gas and groceries, consumers have reduced personal saving as a percentage of DPI to 4.4%, the lowest since late 2009.
We estimate that consumers accumulated about $1 trillion of excess saving since the lockdown recession of 2020. Much of that was "free" money deposited in their bank accounts by Uncle Sam. Now we are all paying the price for all that free money with rapidly rising inflation, which is eroding inflation-adjusted DPI and personal saving. Yes, Virginia, Uncle Sam isn't Santa Claus.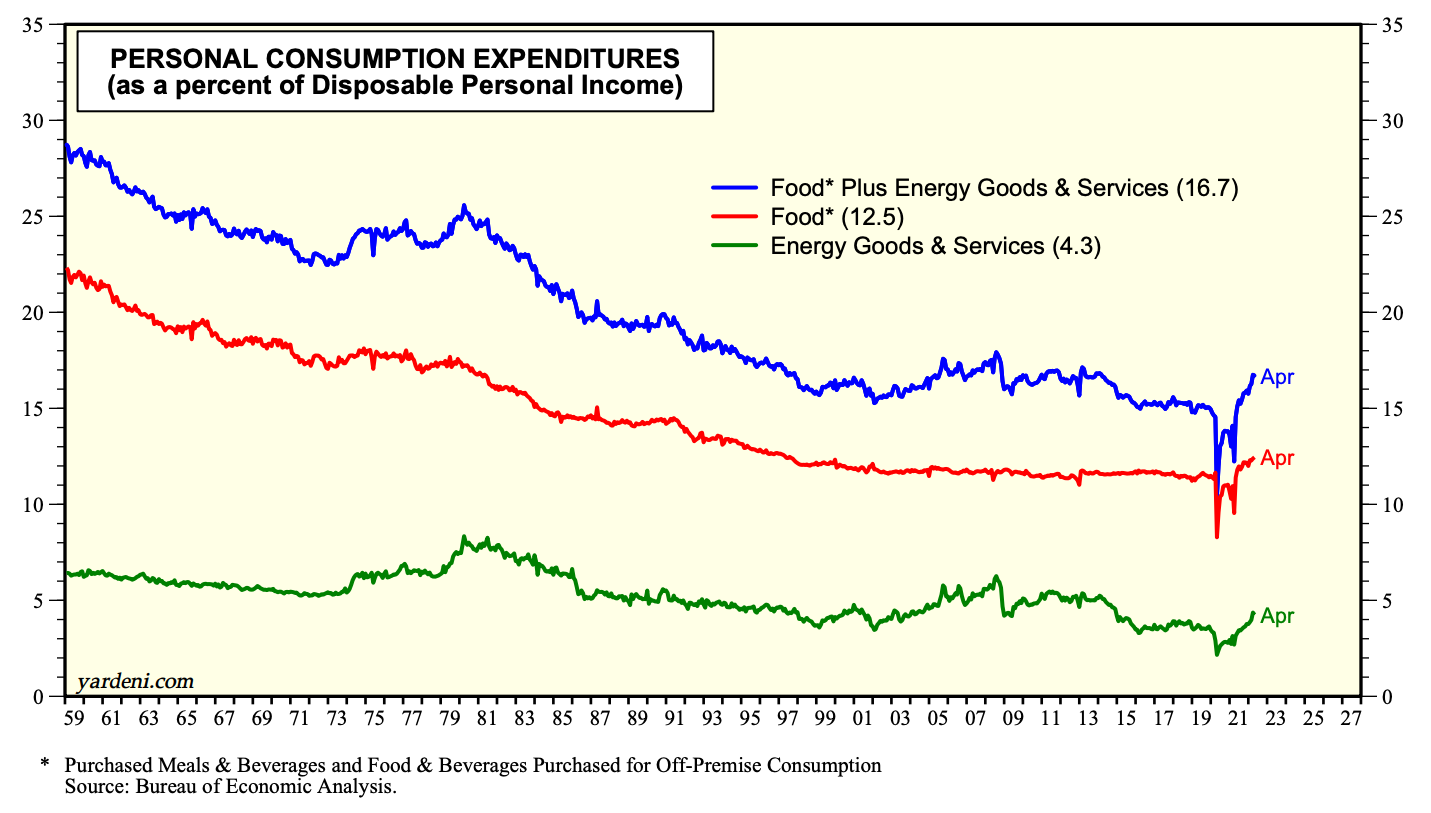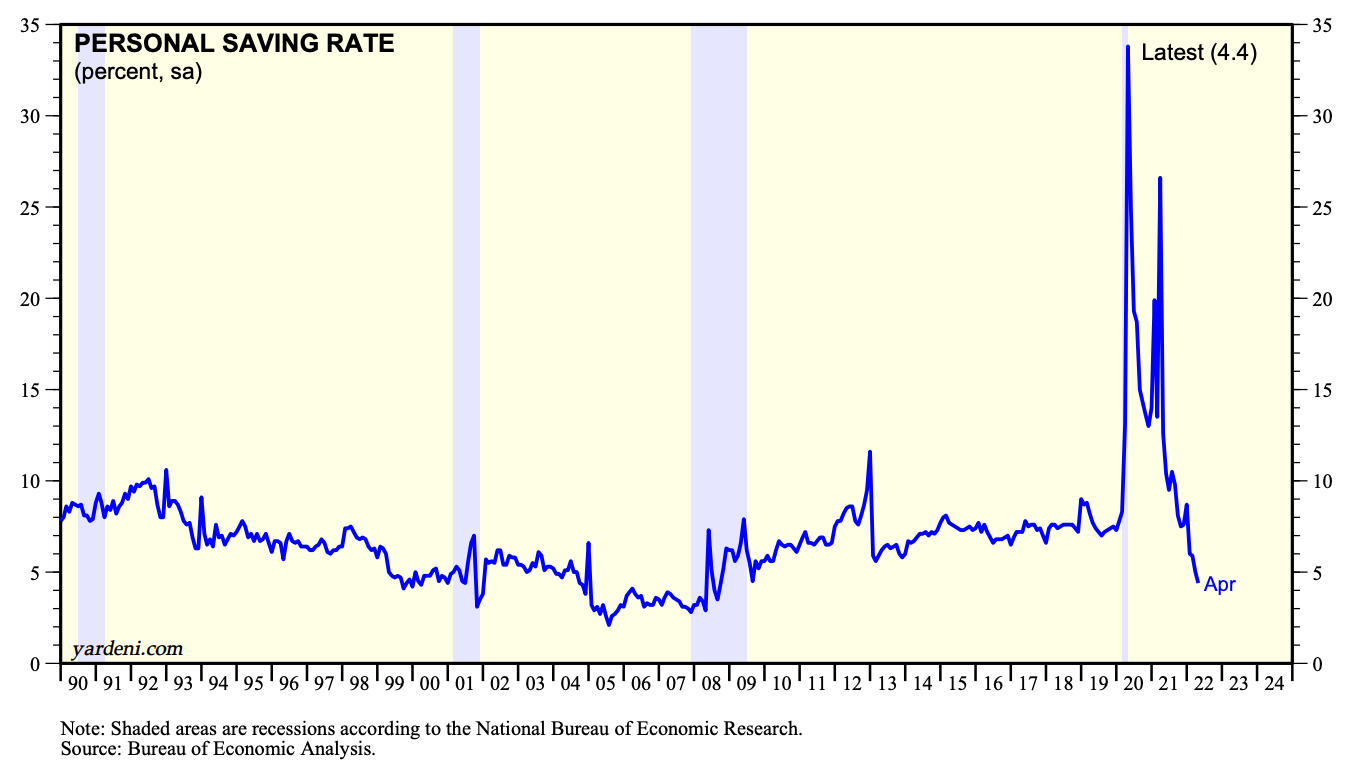 ---